OMRON Products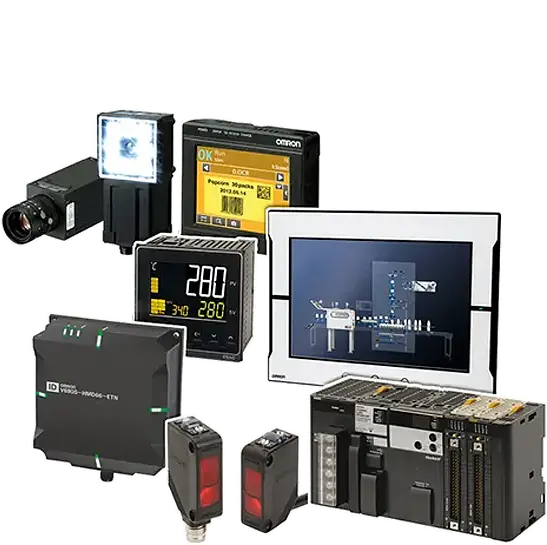 Featured Omron PLCs & Components
Shop for OMRON products online at Industrial Automation Co. A warehouse of industrial replacement parts would only be complete with a full lineup of OMRON spare parts for sale. Our vast OMRON parts catalog has thousands of components you can browse and order today. Get the best parts and service with a quote on all the OMRON products you need to keep your automated production line running. You will find them all right here at Industrial Automation Co, from servo motors to PLCs.
Industrial Replacement Parts for Omron Automation Products
OMRON products are among the most reliable in the world. Developed by one of the oldest electronics companies around the globe, you'll find OMRON automation products at the forefront of several business sectors, including industrial robotics, medical equipment, logic controllers, and image sensing technologies.
Industrial Automation Co. provides numerous industrial replacement parts for various OMRON products. Whether you are in healthcare, industrial automation, power distribution, or electronics, our spare parts can fill gaps in your supply chain and keep your production lines moving. Our OMRON industrial automation parts include:
Programmable Logic Controllers (PLCs)
Sensors
AC Drives
Servo Motors
Input Modules
Control Interfaces
Find Omron Replacement Parts Quickly and Easily
Searching for spare parts can become a headache looking through all the available part numbers and variations. Industrial Automation Co. makes it easy to find the OMRON automation products you need by sorting our inventory by part number. All you have to do is search for the replacement parts you are looking for and add them to your cart with one click.

Because every machine shop carries a broad range of machines, Industrial Automation Co. also has a large variety of industrial automation components from the industry's leading brands. In addition to our OMRON products, you can find Magnetek replacement parts and Lenze parts to keep your equipment in solid working order. Check out our collection of Bosch Rexroth products to replace your old or worn industrial automation parts.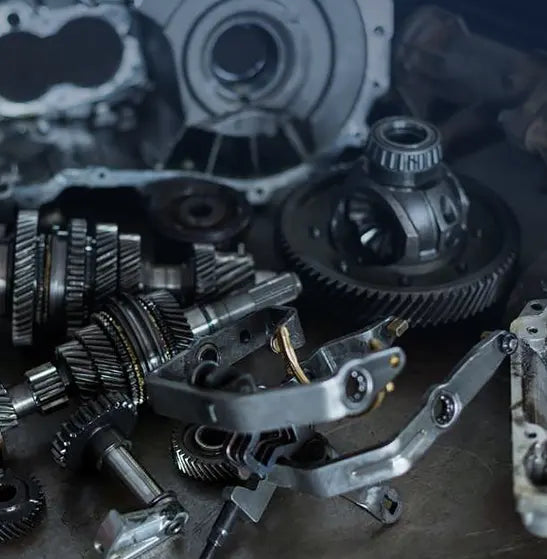 FREQUENTLY ASKED QUESTIONS ABOUT
OMRON SPARE PARTS
Industrial Automation Co. delivers reliable industrial replacement parts on time to help you meet your needs. For more information about receiving a quote and placing an order, check out some of the most frequently asked questions we receive regarding our OMRON replacement parts.
All in-stock orders placed with Industrial Automation Co. are processed same-day when they are received before 4 p.m. Eastern Time. For expedited shipping of industrial automation parts, please get in touch with a representative to learn about emergency shipping policies.
Requisitioning a quote is as easy as 1-2-3.
Find the OMRON replacement part you would like to order.
Visit that product's individual page to confirm it is the correct component.
Click the Request Quote button and receive a response within minutes during business hours.
You may also call us at 1-877-PARTS-57 (727-8757) or email us at sales@industrialautomationco.com to get quotes on purchase orders or multiple products. 
For new customers, we recommend contacting us by phone at 1-877-PARTS-57 to place an order for OMRON products. For established customers, feel free to email us at sales@industrialautomationco.com. We accept all major credit cards.
GET OMRON PRODUCTS ONLINE AT INDUSTRIAL AUTOMATION CO.
Dependability and quality are our keys to success, and we pass that on to our customers in all the OMRON parts we sell. With fair prices, quick turnaround times, and reliable customer service, there's no better place to get your industrial automation products than right here at Industrial Automation Co. Experience the difference that ordering from a professional can bring with OMRON replacement parts from Industrial Automation Co. today.
INDUSTRIAL AUTOMATION CO. IS TRUSTED BY