MITSUBISHI MOTORS & ELECTRIC PARTS
Mitsubishi is known for wearing many hats. Their automotive division produces a well-known selection of cars, such as the Lancer and the Eclipse. Its heavy industry division is known for building airplanes, sailing vessels, and tanks. Therefore, Mitsubishi electronics parts are used for a wide range of applications.
Discover the transformative potential of Mitsubishi servo drives, readily available at Industrial Automation. These pivotal components are essential in the world of Computer Numerical Control (CNC) machining, a technology utilized across a spectrum of critical industries, including manufacturing, automotive, medical, aerospace, and defense. Don't miss out on enhancing efficiency and precision in your operations. Explore our complete Mitsubishi part catalog for all your needs, or reach out for personal assistance now.
Featured Industrial Automation Products
Get High-Quality Mitsubishi Motor Electric Parts from Industrial Automation Co.
As a leading supplier of industrial replacement parts, Industrial Automation Co. is the go-to source for Mitsubishi Motors Electric parts. Our vast inventory of products includes the parts you need to keep your equipment up and running. If you're looking for OEM parts you can rely on, you'll want to shop our extensive collection of industrial automation products.

We also offer ABB products, OKUMA parts, and Yaskawa parts. Mitsubishi Electric is known for its high standards, and you can expect the same outstanding quality from all the replacement parts we offer.
Some of the Other Brands We Sell
FREQUENTLY ASKED QUESTIONS ABOUT
MITSUBISHI MOTORS ELECTRIC PARTS
Our collection of industrial automation parts is second to none. We offer a full range of Mitsubishi Electric parts that stand up to rigorous, around-the-clock use. Read the following questions to learn more.
We ship all orders for in-stock products on the same day if the order is placed before 4 p.m. Eastern time.
You can request a price quote for replacement parts in several different ways. You can click the Request Quote button, call 1-877-PARTS-57 (727-8757), or email sales@iac.us.com. Our goal is to supply quotes as quickly as possible. If you contact us during regular business hours, we'll usually have an answer for you within 10 minutes.
You can place an order by emailing sales@iac.us.com or calling 1-877-PARTS-57 (727-8757). We accept wire transfers and all major credit cards. Please contact us if you'd like to establish terms.
THE MITSUBISHI OEM PARTS YOU NEED
No one likes downtime. It's a production killer, and Industrial Automation Co. does its best to help keep your systems moving smoothly. We offer quick turnarounds on all orders for Mitsubishi OEM parts. You can depend on us for the industrial replacement parts you need when you need them. Our wide array of products includes:
Controller modules
Programmable logic controllers
Servo drives
Servo motors
High-speed counters
Analog input modules
Rely on Industrial Automation co. for your Mitsubishi Parts
You get more than high-quality, dependable replacement OEM parts when you order from Industrial Automation Co. We also offer the highest level of customer service to ensure we meet our customers' needs. Industrial Automation Co. specializes in legacy, mature, and end-of-life products so that you can get the most from your equipment.

Whether you're maintaining older machines or building new ones, we have the Mitsubishi replacement parts you want. Our highly experienced staff stands ready to provide the technical support and repairs you need. Expert assistance, quick turnarounds, and fair pricing are all part of the package when you purchase products from Industrial Automation Co.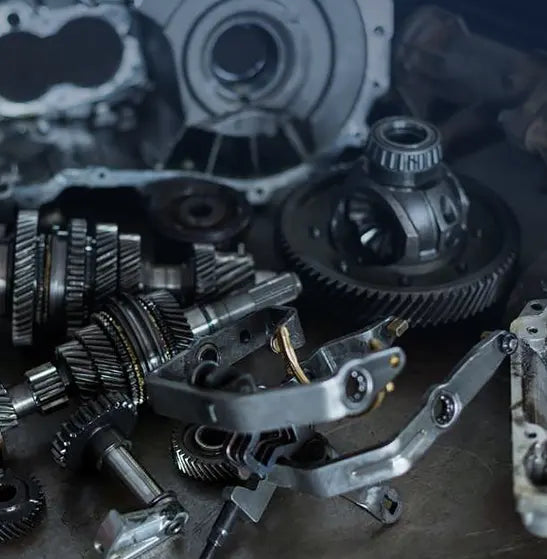 SELECT YOUR MITSUBISHI PARTS TYPE
INDUSTRIAL AUTOMATION CO. OFFERS THREE TYPES OF MITSUBISHI PARTS TO MEET YOUR SPECIFIC NEEDS. ALL PRODUCTS ARE SUBJECT TO OUR TWO-YEAR WARRANTY. YOU CAN CHOOSE FROM:
NEW SURPLUS SEALED MITSUBISHI PRODUCTS
These Mitsubishi products are new in their original sealed packaging. You may notice some discoloration or shelf wear.
NEW SURPLUS OPEN-BOX MITSUBISHI PARTS
New surplus open-box parts are in the original packaging but not sealed. We do not guarantee that accessories and documentation will accompany these parts.
REFURBISHED MITSUBISHI REPLACEMENT PARTS
Our professional staff refurbishes Mitsubishi replacement parts and restores them to working condition. These products may or may not have the original packaging, and accessories or documentation are not guaranteed.
Order Mitsubishi Motors Electric Parts Today from Industrial Automation Co.
Industrial Automation Co. delivers the reliability, turnaround times and fair pricing you expect from a leading supplier of replacement OEM parts. You can count on the rugged dependability of our industrial replacement parts. Purchase your replacement parts today and take advantage of everything Industrial Automation Co. offers.
INDUSTRIAL AUTOMATION CO. IS TRUSTED BY